Contact Us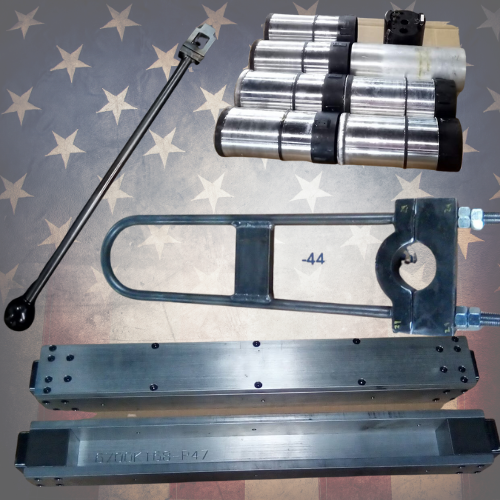 Precision Metal Fabrication Services
Custom CNC Machining, Welding & Secondary Services
Accurate and efficient metal forming processes are imperative for forming mission-critical components and ensuring your metal parts hold up to your project demands. RDL Machine is an ISO 9001 and AS9100D certified manufacturer of precision metal parts, components, and assemblies. We utilize advanced 5-axis CNC machining, innovative programming software and over 20 years of experience to create high-quality metal components designed to meet your application requirements.
Learn more about our metal fabrication capabilities below, Contact us for more information or Request a quote and let us get started on your next fabrication project.
Metal Fabrication Services
We have experience with a full catalog of metal fabrication services on metal components and shapes of various sizes. We can form tight tolerances and can perform custom metal fabrication to meet your unique requirements.
Custom Metal Stamping
Includes blanking, punching, bending, drawing, embossing, etc.
Custom Sheet Metal Fabrication
Includes blanking, bending & forming, assembly, and finishing typically
Turret Press
Precision Tooling & Fixturing
Water Jet Cutting
Deburring and Finishing Processes
Additional Metal Fabrication Services
Metal Fabrication Value Added Services
Heat treating capabilities - Heat treatment can increase the hardness, strength, ductility and corrosion resistance of a specific component.
Tool and Die - We utilize advanced stamping machines to create precision components at high repeatability.
Surface Grinding - We can perform horizontal and vertical surface grinding tasks to create shoulders, recessed surfaces and remove abrasive surfaces. ID and OD Grinding services available.
Sand blasting - Our highly skilled machinists can create smoother surfaces and reduce imperfections on your components at high volumes with our highly pressurized sand blasting equipment
Painting - We have experience painting components for durable coatings for most component sizes, from small medical equipment to aerospace components.
Trotec Laser Marking - Our in-house Trotec laser machine allows us to engrave, cut and mark components for almost any application.
Custom Welding Services
While we are always interested in expanding our capabilities to exotic alloys and other metals, we primarily have experience with aluminum welding and stainless steel welding.
TIG Welding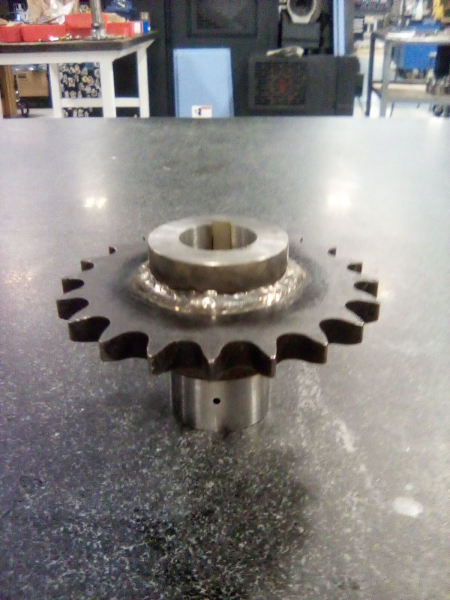 TIG welding can be used with or without a filter and is ideal for joining a wide range of small and thin materials. TIG is slower than MIG welding because it requires enhanced precision and accuracy, but TIG can produce strong and precise welds.
MIG Gas Metal Arc Welding
This welding process is ideal for large and thick materials. MIG is a faster and more cost-effective welding process than TIG and is ideal for welding parts that don't require the same level of precision.
Metal Fabrication For Various Industries
We have experience fabricating assemblies, subassemblies and large quantities of metal components that require repeatability to meet fast turnaround times. Some industries served include:
Manufacturers
Machine Shops
Fabricators
OEMs
Contractors
Metal Fabrication Popular Materials Used
Our skilled machinists have experience working with stainless steel, exotic alloys and additional alloys. Our in-house machine shop gives us the ability to perform multiple fabrication processes simultaneously for reduced turnaround times on hard-to-machine alloys. Some popular materials include:
Cold Roll
Hot Roll P&O
Hot Roll A36
A572
A656
A514 Carbon Steels
304, and 316 Stainless
3003, 5052, and 6061 Aluminum
Why Choose RDL Machine For Metal Fabrication Services
As an industry-leading machine shop of over 20 years, RDL Machine has the experience needed to provide quality and cost-effective machining for virtually any requirement. Our ISO 90001 certified processes ensure precision, efficiency and customer satisfaction is achieved in a timely manner. We use CMM measuring technology to produce accurate, high-quality components that can't be matched by our competitors.
Our highly skilled programmers and machinists collaborate to combine elements of mechanical design, blueprints, and mathematics to yield products that meet precise specifications. By taking a component from design to completion, we can monitor the quality of a part at various stages for improved quality and reduced turnaround times. We also employ state-of-the-art computer programming software such as Solidworks and Master cam to quickly create complex custom components based on your exact designs. Furthermore, we offer secondary services to further customize or finalize your project.
Get in Touch With RDL Machine Today
Contact us for more information or Request a quote and let us get started on your next fabrication project.