Contact Us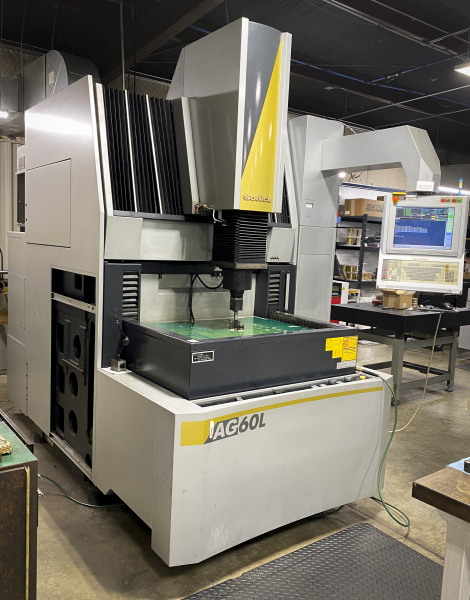 Sinker EDM
RDL Machine specializes in CNC Sinker EDM (Electrical Discharge Machining). Sinker EDM offers the ability to produce complex shapes without inducing stresses into the electrically conductive material and provides low-risk machining solutions for complex components and parts with previous machining already completed. This non-contact machining process is ideal when looking to minimize machining risk and achieve unparalleled accuracy and reliability.
 Sinker EDM is used to create molds, die sets, and other parts for many industries, including medical and aerospace. RDL Machine typically uses this technology to create our in-house tool-and-die projects.
As an ISO 9001:2015 and AS9100D certified manufacturer of precision, mission critical metal parts, we understand the imperative for quality and performance in every product that we create. Our 5-Axis CNC machining processes, 5-Axis water cutting services, Wire EDM machining services and Secondary services allow us to perform high-volume machining in-house to save time and ensure that your components are of the highest grade.
Contact us for more information on our extensive selection of metal machining & manufacturing services today!